RockstarNinja in Progress Wireframe
Nearing completion of the wireframe portion of RockstarNinja and reflecting back about how important this phase is, I thought I should the wireframe for the candidate page.
Note: The avatar and user name were randomly generated with Sketch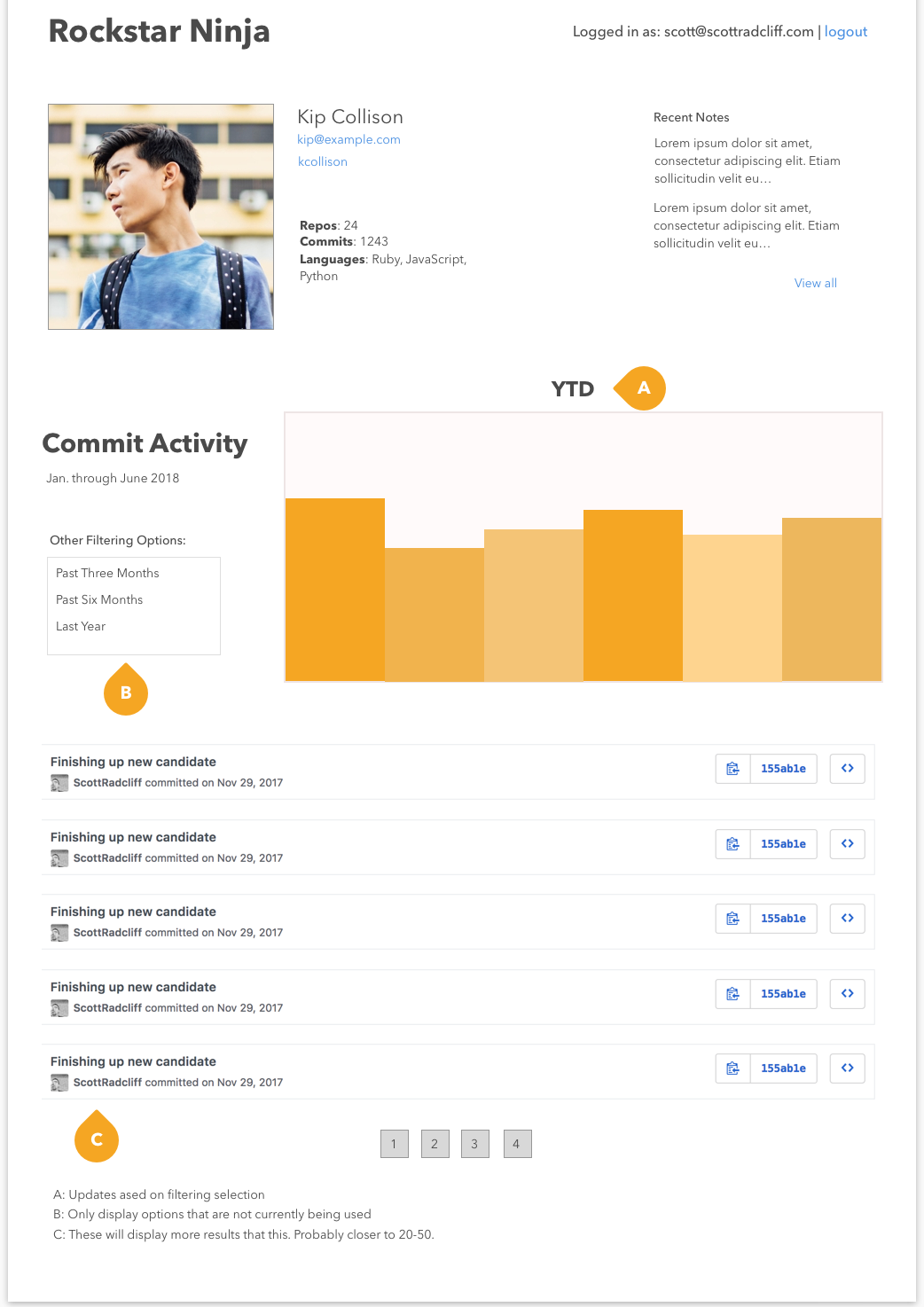 If you enjoyed reading this and would like to know when the next article is posted, please enter your name and email address below. Nothing spammy. Ever. And you can unsubscribe at any time. Thank you in advance!